Tech
Say Goodbye to Your Old Phone: Explore the Best Online Platforms to Sell Your Phone in Australia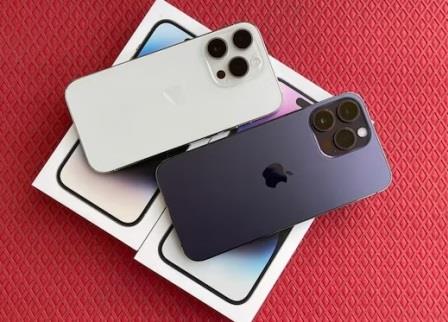 Are you ready to upgrade your phone and say goodbye to your old faithful companion? Well, hold on tight because we've got some exciting news for you! In this blog post, we're about to unveil the best online platforms in Australia where you can effortlessly sell your phone and make way for a shiny new one. Whether you are looking to sell iPhone or an Android device, these platforms are here to ensure that bidding farewell to your beloved gadget is not only easy but also rewarding. So, buckle up and get ready to explore the world of hassle-free phone selling right from the comfort of your own home!
When you upgrade your phone, what do you do with the old one? If you're like most people, you probably just leave it in a drawer somewhere to collect dust. But did you know that you can actually make money by selling your old phone?
There are a few different ways to go about selling your old phone. You can either sell it to a phone recycling company, trade it in for a new phone, or sell it online.
If you're looking for the best way to get the most money for your old phone, then selling it online is the way to go. There are a number of different platforms where you can list your phone for sale, and there are always buyers looking for used phones.
To help you get started, we've put together a guide on how to sell your old phone online in Australia. We'll walk you through the process of listing your phone on some of the most popular platforms, and we'll give you some tips on getting the best price for your handset.
Best Platforms to Sell Your Phone in Australia
There are a few great options for online platforms to sell your phone in Australia. Here are a few of the best:
Mobile Guru Australia is a respected service provider that caters to those in Australia, particularly Melbourne, looking to get rid of their phones. Their expertise has given them an intimate understanding of the market, allowing them to provide customers with the best possible return for their second hand phone, iPad and smart watch. Partnering with them assures you'll receive a value that can't be beaten – don't waste time when trying to find out who will offer you the highest money for your iPhone in Melbourne or anywhere else in Australia!
Mazuma Mobile
Mazuma Mobile, a subsidiary of EcoRenew Group, is passionate about recycling unwanted mobile phones. No matter if it's broken, pre-owned or even an abandoned phone (it's unfortunate that this happens!), they guarantee an excellent price for your device and make sure the funds are transferred straight to you. In addition to being advantageous for yourself, their process also guarantees that someone else in Australia or a developing country will have the opportunity to purchase a fully operational phone at a reasonable cost while minimising its effect on nature.
ReUse Mobiles
Their prices are unbeatable, so you can choose the perfect phone for you. With simple process, you can get rid of your old phone and upgrade to a new one in no time. Find out how easy it is to get a great deal on a new phone when you sell your old phone to Reuse Mobiles!
Mobile Monster
At Mobile Monster, they've been in the business of exporting, reselling and recycling used phones and devices for over ten years. They are technology experts and strive to provide you with the best prices on the latest gadgets. Their transparent communication policy sets them apart and for your convenience there is a drop-off point near the CBD open from Monday to Friday. Their commitment to minimising environmental impact means that all recycled products are responsibly dealt with, avoiding landfills, and finding them a new home.
We Buy Back
We Buy Back guarantee to beat any advertised price and pay within hours of receiving your device. In addition, they process bank transfers within the same timeframe, so you get paid quickly. What's even better is that they offer a % bonus on top of your original sale price! Get the most out of your gadget, click now!
If you are looking to sell a phone in Australia, there are many places you can look for a competitive price, whether you are selling an iPhone 14, 13 or another device. Before you commit to any one of these potential buyers, it is important to thoroughly research all your options so that you get the best deal. This article proposes five of these potential buyers.