Life Style
TwoBirds Bridal: Where Simplicity Meets Elegance in Sydney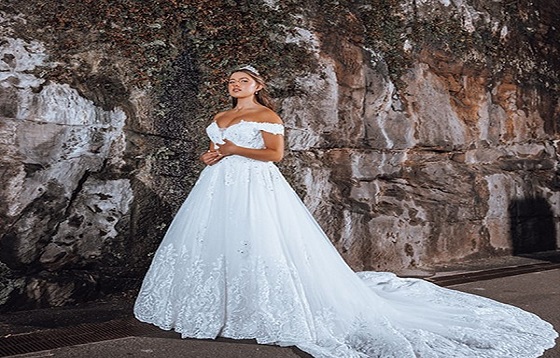 When it comes to finding the perfect wedding dress, many brides are in search of a style that blends simplicity and elegance to create an unforgettable bridal look. In the bustling heart of Sydney, TwoBirds Bridal stands out as a haven for brides who value the beauty of simplicity on their special day.
A World of Options for Simplicity
In a market filled with extravagant designs, TwoBirds Bridal offers a refreshing approach. Here, simplicity is not just a style; it's an art form. The boutique's carefully curated collection of wedding dresses showcases the subtle beauty of clean lines and unembellished fabrics.
With options ranging from classic A-line dresses to sleek sheath gowns and romantic ballgowns, TwoBirds Bridal ensures that every bride can find the simplicity they desire. It's a space where brides can explore their unique sense of style while embracing the charm of understated elegance.
Crafting Custom Dreams
TwoBirds Bridal takes simplicity to the next level by offering custom-made wedding dresses. The experience begins with a one-on-one consultation with their skilled designers. This is where your dreams take shape, and your vision becomes the foundation for your one-of-a-kind gown.
The custom-made process ensures that your wedding dress is an extension of your personality. From the choice of fabric to the smallest design details, every element is meticulously crafted to create a gown that is uniquely yours. This level of personalization ensures that your wedding dress reflects your style and individuality in the most elegant way.
The Perfect Fit for Every Bride
Simplicity isn't just about the style; it's also about feeling comfortable and confident on your big day. TwoBirds Bridal's made-to-measure service focuses on achieving the perfect fit, ensuring that you look and feel your best throughout your wedding.
Their team of skilled seamstresses takes your measurements to create simple wedding dresses that is tailor-made for your body. With their expertise, they ensure that the gown complements your figure and enhances your natural beauty. This dedication to the perfect fit means that you can move with ease, be your true self, and radiate confidence throughout your wedding day.
Inclusivity and Affordability
TwoBirds Bridal believes that every bride should have the opportunity to experience the beauty of simplicity and elegance. The boutique is known for offering a diverse range of sizes, ensuring that brides of all shapes and proportions can find their dream wedding dresses. Inclusivity is at the heart of their philosophy, and it's a principle that sets them apart in the bridal shops in Sydney.
The best part is that this simplicity and elegance come at affordable prices. TwoBirds Bridal understands that your wedding day is a celebration of love, and they strive to make it affordable without compromising on quality or style. Brides can embrace the charm of simplicity without breaking their budget.
Your wedding dress should reflect your unique style and personality. TwoBirds Bridal makes this journey a reality by blending simplicity and elegance into their custom-made, made-to-measure wedding dresses. With a diverse range of styles, sizes, and budget-friendly options, TwoBirds Bridal is the perfect choice for brides in Sydney who want to create a simple, elegant, and unforgettable bridal look. Discover the world of simplicity and elegance at TwoBirds Bridal and start your journey towards a truly unique wedding dress.